Some Tips for Prepareing your Richardson Texas Home for Sale
A Successful Sale requires Attention to Detail and a great Realtor
Once you've decided to put your home on the market, you might be wondering - what now? Understandably, selling your home can be a daunting undertaking,, especially if it's your first time doing so. Like most things, it requires a little learning, but by following a few helpful tips and tricks, you'll be able to get the best price for your Richardson, Texas home.
Get the best price for your Richardson, TX home for sale
Hire a listing agent
One of the most surefire ways to get top dollar on your home is by hiring a listing agent. From conducting research to marketing to configuring your home's value, agents wear many different hats. Their expertise will guide you through the home-selling process from start to finish — a process that can be complicated and stressful if you try to navigate it on your own. The reality is that selling a home involves many moving parts, which is why it's helpful to bring in an expert to help you along the way. An experienced local agent will also be well-versed in negotiation skills, which comes in useful when dealing with buyers, brokers, and legal representatives. Plus, they'll tirelessly advocate to get you the best deal for your property.
Time your sale appropriately
Timing the sale of your home is complex and can ebb and flow with the seasons. Keep in mind that the real estate market typically cools down during the winter months and gains traction during the spring and summer. Research from the National Association of Realtors reveals that
prices traditionally experience the largest gains in summer
. People like to shop for homes as the weather gets warmer, so those looking to buy might want to start prepping their homes in the winter. Homebuyers who sell during late spring or summer are often rewarded with their properties selling quickly and for more than the listing price.
Research the local market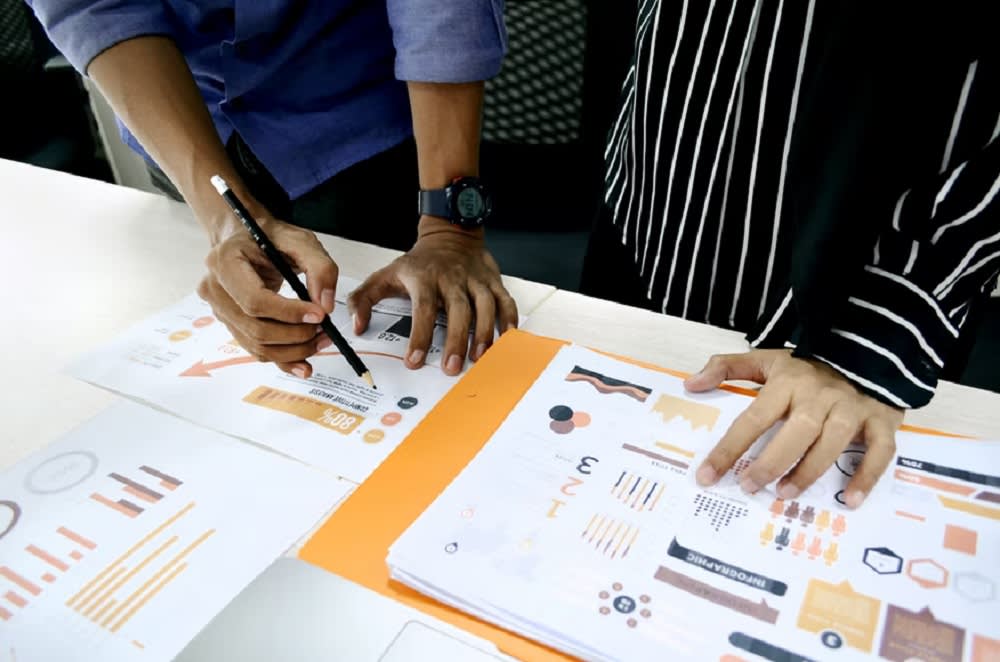 There are three types of real estate markets: a buyer's market, a seller's market, and a neutral market. It's helpful to familiarize yourself with each of these markets, as this can help you determine whether it's the right time to sell your property.
Seller's market
A
seller's market
occurs when demand exceeds supply or when there are more real estate buyers than sellers. Effectively, there are not enough properties on the market for all the interested buyers, resulting in a housing shortage. This can lead to bidding wars and, in many cases, higher-than-expected sales prices. While a seller's market presents challenges for buyers, it makes an ideal time to put your home on the market. There's a good chance that your home will sell quickly and for higher than your listing price. Real estate has been in a strong seller's market all over the country, and Allen is no different.
Buyer's market
The term
buyer's market
refers to when conditions are more favorable for buyers. This happens when there are more properties on the market than there are active buyers, giving purchasing power to the buyers. Buyers will have more options to choose from and often more time to make a decision on what they want to buy.
Neutral market
In a neutral market, the supply of houses is balanced with the buyer demand. Typically, interest rates are affordable, and there are no large ups or downs in demand, supply, or price. Instead, the number of buyers and sellers in the marketplace is equalized.
Assess local real estate trends
In addition to understanding the different real estate markets you can expect, it's important to assess your local real estate trends. The last couple of years has been a seller's market, in large part due to record-low mortgage interest rates that have encouraged home buying. Although this number has slowly started to creep back up, they've remained low at
3.41% for a 30-year fixed mortgage
. Low rates mean less money going to interest, which translates to a lower payment. This has pushed more buyers into the market, eager to purchase a home and reap the benefits of low-interest rates. Data from the National Association of Realtors revealed that
housing inventory declined 39.6% at the national level in 2020
. A few important factors contribute to the low housing supply, including lifestyle changes from the pandemic. There has been a significant increase in remote work, prompting many homeowners to relocate to more affordable communities that offer more space and close proximity to family. The lack of new builds is another factor that adds to the low housing inventory. Fewer new constructions equal fewer houses that can be sold. It's a good idea to sell your home when inventory is low!
Focus on repairs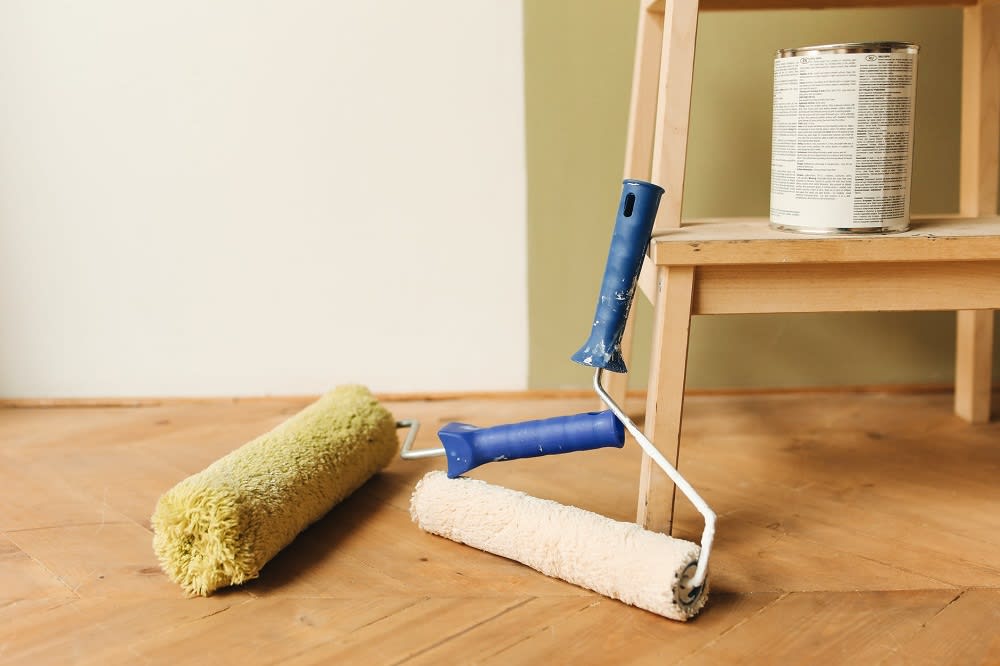 Listing your home isn't the time for a complete remodel, but it is important to tackle any necessary repairs. Start by conducting a thorough walk-through of the interior and exterior of your home and making a note of anything that needs to be repaired. This might include everything from nicks in the wall to broken fixtures.
You'll also want to consider which improvements will increase your home's value and deliver the greatest
return on investment
. Remember, not all renovations are created equal. Certain projects will help increase the value of your home, while other projects will simply drain money. For improvements with a high return on investment, consider improving energy efficiency, budget-friendly kitchen remodels, flooring fixes, and fixing up the exterior. Spend some time doing the research before diving into your list of projects to assess which renovations will pay off in the long run. For example, a
minor bathroom repair has an average ROI of 102%
and can be as simple as updating outdated fixtures or replacing the showerhead with a rain curtain. If you're unsure which renovations to tackle, your real estate agent will be able to advise what buyers in your market currently value and which of your updates increase the list price.
Set the right price
Getting the best price for your home starts with setting the right price. You'll want to price your property competitively, as this will help generate the most interest. If your price is too low, you might leave money on the table, but if your price is too high, then you'll probably turn away interested buyers. In order to determine the best price for your home, it's essential to work with a real estate agent who you trust.
Your home's estimated worth sets the list price. A
comparative market analysis (CMA)
is a good starting point to see what your home might be worth. What are comparable homes sold for in your area, and how many days did they spend on the market? A comparative market analysis is a tool used by real estate agents to estimate the value of a specific property. A number of factors are taken into consideration, such as your home's location, the condition of the home, and similar properties in the area that has recently sold.
Don't forget about curb appeal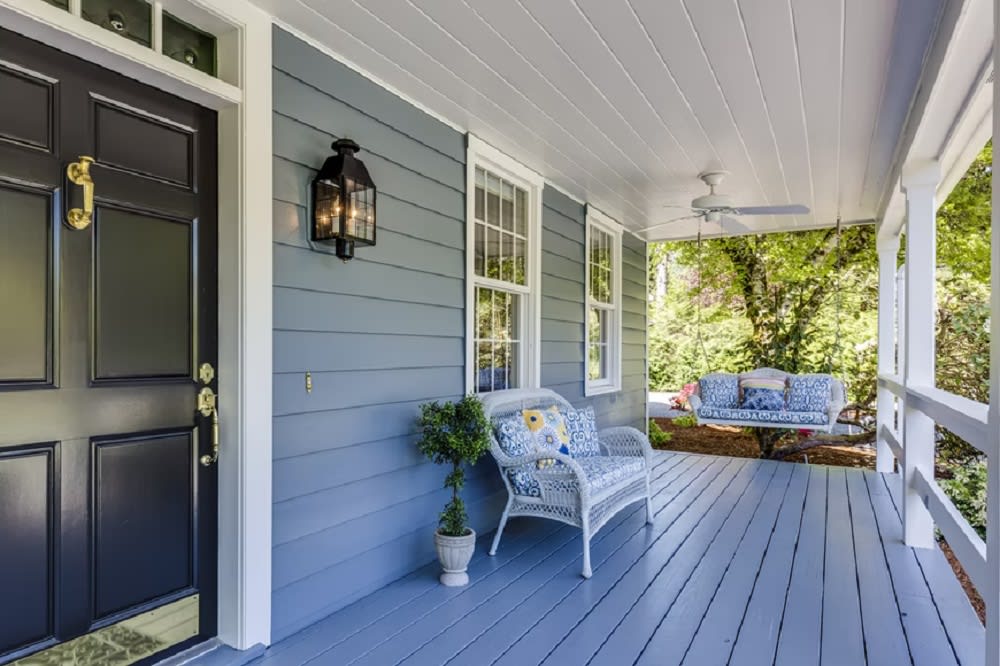 First impressions matter, especially when it comes to your home's drive-by appearances. In the real estate world, this is often referred to as "curb appeal." If a home has curb appeal, that means its exterior is attractive to potential buyers. Plus, the aesthetic of a home's exterior can tell someone what they can expect to find on the other side of the door. Curb appeal can also help a home sell faster and for more money, thanks to the positive effect it has on buyers.
From big-scale projects to easy DIY tasks, there are plenty of ways that you can improve your home's exterior. A simple way to do this is by repainting the front door and adding a pop of color. Keep in mind that your front door gets a lot of wear and tear and has to face the outside elements. Giving it a fresh coat of paint can help update the look and feel of your home. If your door is in need of replacing, this is the time to do it.
Similarly, landscaping is one of the best ways to increase your home's curb appeal. According to the National Association of Realtors, houses with high curb appeal usually
sell for an average of 7% more
than similar homes without the same landscaping. Spend an hour or two weeding the garden, replacing mulch, adding some fresh flowers, or mowing your lawn before showing your home. When it comes to curb appeal, a little goes a long way.
Listing your Richardson, TX home for sale?
Whether you're looking for a short-term rental or a forever home, Jane's team can walk you through the process from start to finish. With 22+ years of experience in the real estate industry, many prestigious national and local awards, an enviable collection of certifications, and a deep knowledge of homes for sale in Richardson, TX, Jane Clark Realty can help you find a house that truly feels like home.