Nothing sounds better during the heatwave of Dallas' climate than cooling off in the pool at your own home. Whether you are looking at homes that come with a pool already installed, or are wanting to install a new pool yourself, there are several details and costs that you need to consider before making your final decision. You will need to choose the type of pool that fits your family and lifestyle and make sure that you are committed to the up-front and ongoing costs associated with pool ownership. Continue reading for a complete guide to swimming pool costs in Dallas.
1. Types of pools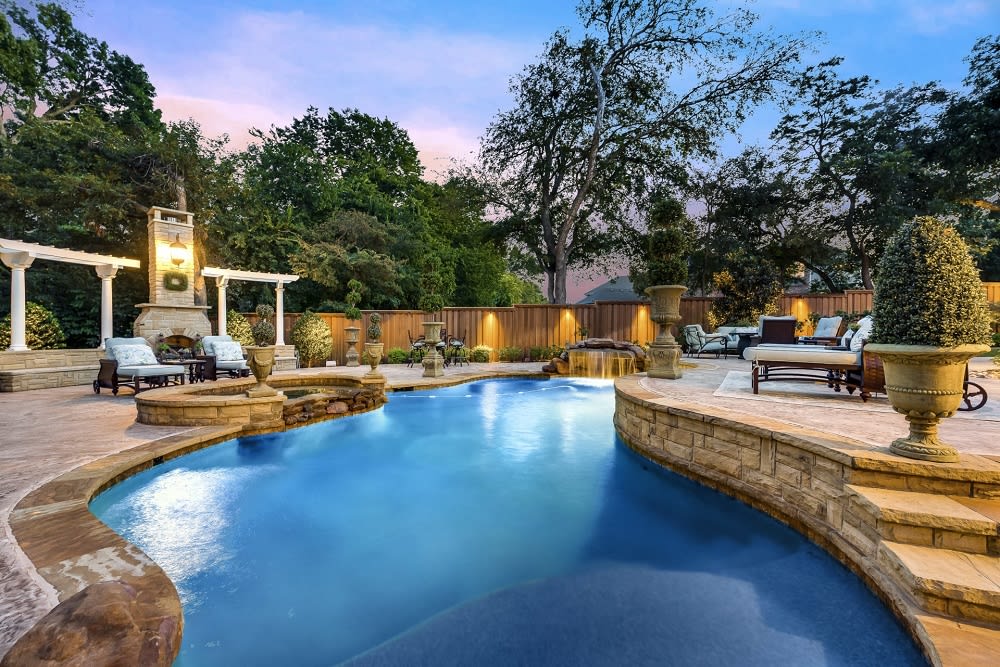 When you want to add a pool to your Dallas County real estate, you will first need to decide what
type of pool
will best fit your space and lifestyle. When deciding on a type of pool, consider what use you want to get out of it. You will have different needs whether you have kids to entertain throughout the summer months, want to relax poolside with a cool drink, want to entertain your friends and family or want to use your pool for fitness purposes.
The first type of pool you could consider building is an above-ground pool. Not all above-ground pools are going to be soft-sided, collapsible pools with a removable ladder, though those are an option. Above-ground pools can be somewhat easy to put together yourself. These pools can also look fairly similar to in-ground pools if you choose the right amenities, which could include a deck or frame on the outside of the pool.


The second type of pool you could consider would be a family in-ground pool. This is going to be a basic in-ground pool. There are no fancy amenities, but they are the perfect size for families with multiple needs. Keep in mind that if you are building a pool for your young children, you will also need to invest in safety features such as a pool fence, to keep kids from accidentally entering the pool when no one is watching.


If you want to use your pool for exercising but don't have a lot of room in your backyard for a large pool, you may want to consider adding a lap pool. These pools are both narrow and shallow. You won't be able to add any slides or diving boards, but the pool will be perfect for swimming laps.


Architectural pools are the perfect choice for someone who wants their pool to be as visually pleasing as it is functional. These pools go best with luxury homes, as the owner will likely want to hire an architect to design the pool to match the style of the home.


If you want to be able to enjoy a cool dip in the pool throughout the summer, but don't care for the look of a pool in your backyard, you may want to consider building a natural pool. Natural pools combine the functionality of a pool with the look of natural landscaping. You could include a waterfall and large boulders to enhance the natural look of the pool. Many natural pools come with a regeneration zone that serves as an organic cleaning system.


Finally, if your goal is to relax into the night while enjoying a nice cool drink, you may want to look into a spool – a combination spa and pool. These pools will be smaller than most swimming pools and best serve people who want a space for relaxation and entertaining. You could choose to add several additional features to your spool, including an elevated deck or directional jets to swim against.
2. Building costs
Some homes for sale in Dallas County may come with pools already installed. If you need to add a pool after your purchase, though, you are looking at a
sizable investment
depending upon the pool you choose to build. If you choose to build an above-ground pool, you are looking to spend about $7,000 to $13,000 on average, though depending upon the size, location, and amenities, you could spend more than $20,000. In-ground pools will cost more overall than in-ground pools. Again, depending on the size, location, and amenities you choose to include, you could spend anywhere from $30,000 to more than $300,000. The average cost of an in-ground pool in the United States is around $44,575, and the average size of pools is around 32 feet by 16 feet. Don't forget that you will have an additional up-front cost for the equipment that will be needed to maintain your pool. These items could include a pump, cover, or heater.
3. Yearly costs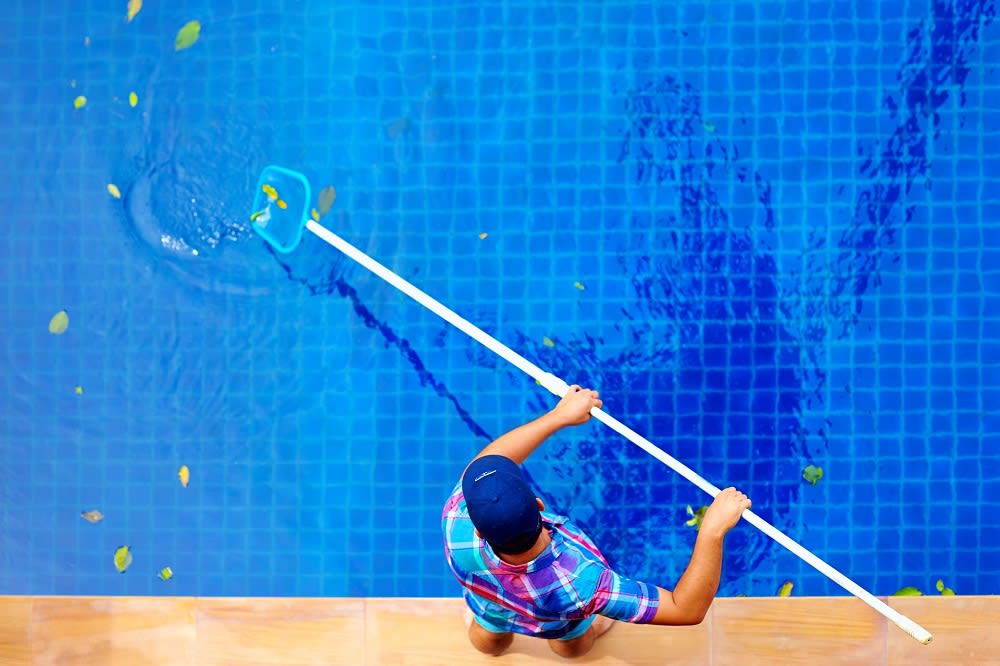 Whether you are building your pool new or if you are looking at homes for sale in Dallas County that already includes a pool, you will have
ongoing yearly costs
to open, close, and upkeep your pool. The first service you will need to consider is pool cleaning. There are many types of pool cleaning services from draining and washes to spring and winter cleanings. These services can vary from $60-$90 per hour. You will also be adding costs to your utilities when you install a swimming pool. The electricity needed to run a pool is going to increase your electric bill between 30-50% during pool season. Your water bill will also increase, especially if you keep your pool open year-round.
4. Repair costs
Unfortunately, it is inevitable that the pool you have installed in your Dallas County real estate will
need some repairs
from time to time. If your water pump or motor breaks, you are looking to spend between $50 and $300 to repair, and up to $800 if it needs to be replaced. If you end up with plumbing issues, a fix could be between $100 and $250, and a replacement will run you between $600 and $1,200. Keep in mind that it is not just the pool itself that may require repairs and replacements over time. The amenities and add-ons that you chose for your pool may need repair or replacement, too. A pool cover could cost between $50 and $200 to repair or between $550 and $7,500 to replace. If you have any pool lighting installed, you could pay between $65 and $150 for repairs, or between $350 and $900 for replacements. If you keep up with your yearly maintenance, you will likely run into smaller issues sooner that you can repair before they become larger, more costly issues.
Now that you have a complete look at the cost of owning a swimming pool, you may be ready to start looking at homes for sale in Dallas County. When you are ready to start the search for your dream home, you will want to work with a Dallas County real estate agent with decades of experience and knowledge in the Dallas area. Jane Clark of
Jane Clark Realty
has more than two decades of experience with the North Texas real estate market and has won many awards throughout her career. She has extensive knowledge of the Dallas area and will make sure that all of your needs are met throughout your home search. Reach out to Jane directly when you are ready to start the search for your dream home in the Dallas area.