The trick to feeling a sense of excitement instead of anxiety in your home-selling journey is to be as confident as possible throughout the process. The key to that confidence is knowledge, and the
Jane Clark Realty Group
is here with the tips we rely on to help sellers frame the selling experience in the healthiest way possible from the very beginning. No matter how complex selling a house may seem at first, all you need is the right knowledge and a healthy dose of self-certainty to get the most out of the experience. Read on to glean just some of the expertise we've honed in our over-two-decade journey in becoming one of Keller Williams' Elite Regional Producers for the North Texas real estate market.
Positive equity
Nothing clouds the emotional factors involved in choosing to sell like being uncertain about the financial wisdom of doing so. One of the prime determinants of whether or not you're on a good basic footing from a basic financial standpoint is how much equity you have in your property and its market value now and in the near future.

If the market value of your home is well above any applicable mortgage debt, you'll of course earn a profit from the sale. As foundational as this is, it's an important starting point before racking your mind on other factors that won't change the bottom line. Knowing that you'll have the ability to pay any existing mortgage and still have wealth left over for another property (or other investment) will give you clearer judgment when considering the other important factors involved in deciding whether or not to sell.
Moving costs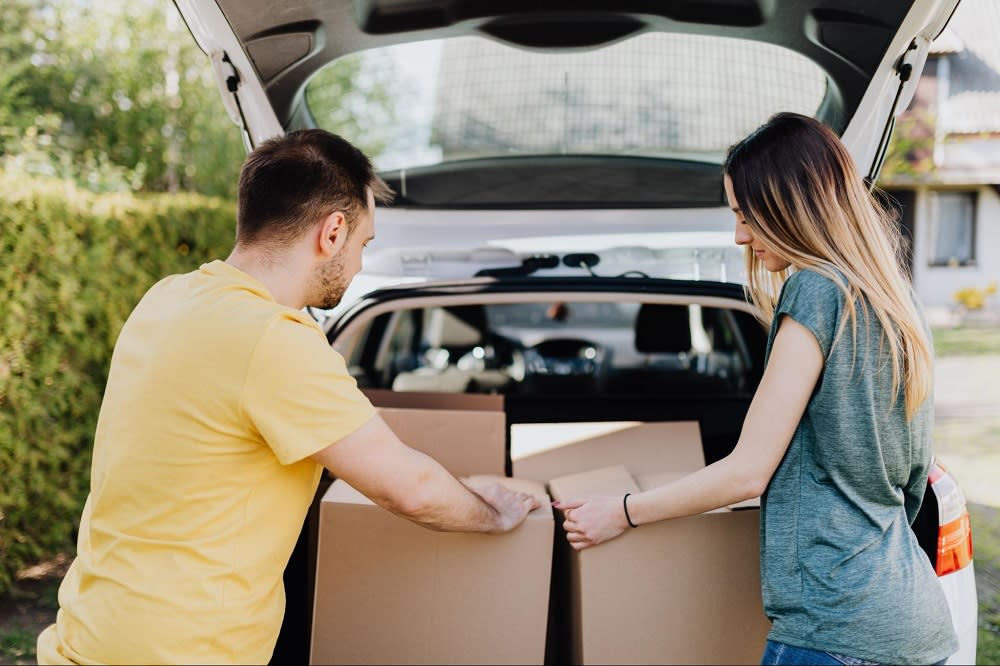 The costs of moving are also important, and we mean plenty more than the monetary costs. More importantly, does your current lifestyle allow you the time needed to plan a move, even if it's within budget? All the more, how about the time necessary to move comfortably and with motivation rather than in a rush?

At its best, when a planned move is based on the possibility of achieving the home or lifestyle of your dreams, it will be an exciting and worthwhile process. Not only is it incredibly inspiring to envision yourself in a new, ideal location, but that vision will overcome the gravity of the sentimental attachments your current home still holds.
On the other hand, a move precipitated by less thrilling reasons may be demotivating even if the financial costs of the move are low. If you don't perceive a move as a life upgrade, you're stuck trying to justify your choice on a purely mathematical basis, leaving deeper needs unmet. All the more, if the move is less-than-wanted
and
is likely to be quite costly, it is going to take nearly super-human self-compassion to lead yourself through it, even if you can justify it as important for some other reason.

No matter what, remember that no matter how high your moving expenses might be, they are finite and will ultimately be small compared to how the move will impact your life in the long term.
Cost-benefit analysis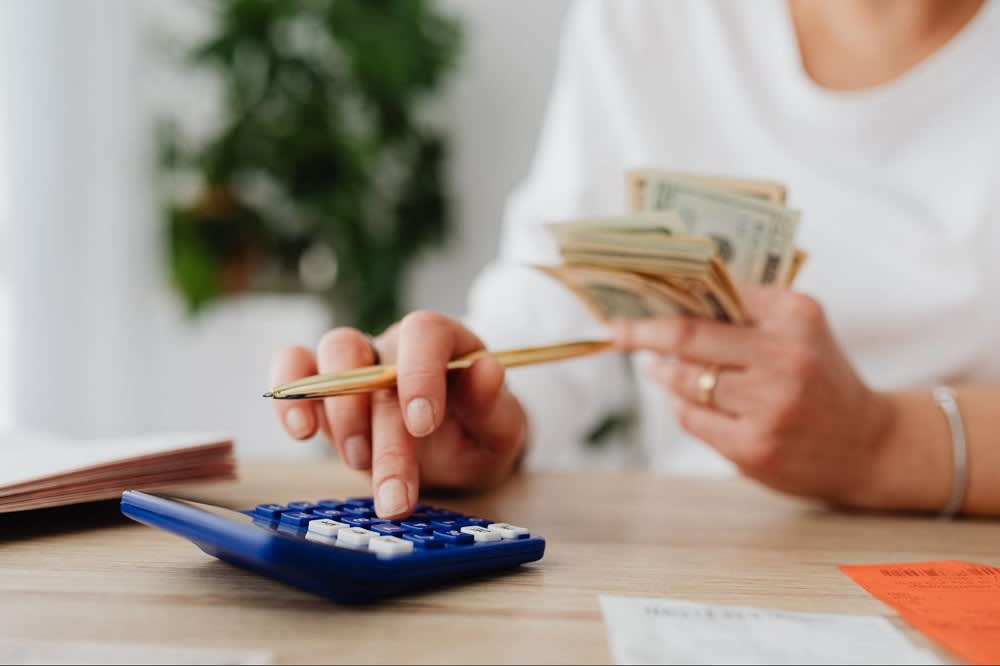 As you ask yourself whether or not your future options are worth it, it's important to look at the long-term costs and benefits it will have on you and your family. For one thing, deeply consider the known and potential changes that moving will most likely have on your career opportunities.
A move is much easier to see as a positive change if a major reason for moving is a career advancement, where you'll have another clear foundational reason for moving. If the move instead involves only a lateral career change, the long-term costs and benefits hinge on a host of unknowns. This could be seen as a good (or at least good-enough) factor if part of your motivation is less about career advancement and more about a welcome shift in lifestyle. Either way, you'll want to thoroughly consider
the effects of a career move
.

These long-term benefits all depend on your outlook and other less-tangible factors that, especially as we age, tend to eclipse judgment based purely on career advancement. Ultimately, what we want to emphasize is that if the new area will have a clear lifestyle benefit (e.g., culture or natural setting you cherish, proximity to loved ones, etc.), all it might take to motivate you is a financially lateral move.
Can you improve a home and then let it go?
If the idea of investing time and resources into your house just before selling it is hard to cope with, it could mean that you're not emotionally ready to sell. That goes double if hearing negative feedback about your home from prospective buyers sounds too hard to bear. (It's important, on the latter point, to remember that potential buyers often exaggerate their dissatisfaction in order to not seem over-eager — a negotiation ploy, however intentional or not.)
Try to remain open and self-honest when considering the sentimental attachment to your current home, because it's not unknown to be a tricky emotion that can evade notice as long as it possibly can. Other homeowners feel almost coequal urges to move and to stay. All too often, the practical matters of a sale influence what we
think
we feel about it, and it isn't until the "sweat equity" comes into play that the owner is forced to come to terms with the felt contradictions.
As you consider this factor, spend at least a little time researching
which repairs are a good return on investment
. Properly planning pre-sale home improvements can net you several thousand or more on the property value — but you also need to make sure you complete the repairs in step with favorable market conditions because even the most lavish maintenance is unlikely to counterbalance a particularly difficult buyer's market. In any case, you want to be sure you aren't envisioning more work for yourself than is truly helpful to your bottom line.
The next time you visit the home repair store, imagine all the repairs you'd make in order to sell your home. Go physically look at the equipment you'd need and visualize yourself doing it or hiring it out. If it hurts to imagine making the house look better than ever just to impress somebody
else
and then leave it behind, it may be that your heart is still heavily invested in it.

This is totally okay and perfectly natural, even if you are determined to move for some compelling reason. What's most important is to ensure that what sets your passions alight is more what you perceive to be on the other side of the horizon than what you have at your current home. It's all extremely subjective, and therefore likely to be the most difficult factor of all when deciding whether or not you're ready to sell. Even more, this must be discussed fully with your loved ones to be sure you all have a compelling reason to let go.
Have a plan
Let's imagine, at this point, that all of the following are true:


You've crunched the numbers and discovered that you'd profit well from the sale

You've determined the moving expenses in money, time, and energy are acceptable

Your long-term opportunities in the new location seem notably better regarding career and lifestyle

The emotional attachments to your current place are significantly less than the push you feel to move
Congratulations! You're most likely ready to set your sights ahead and determine the best way of getting there.


In a way, that only means the job of preparing to sell your home is just beginning.
Forming the right strategy
is essential to ensure the selling process goes smoothly and that your time is managed most effectively. When you see all the necessary tasks laid out before you, it's much easier to make clear decisions about which of those tasks you can handle yourself and which you will outsource to a professional.
Since you will likely need an experienced realtor who is attentive to your goals, you may as well leverage their help at the very beginning. A competent realtor who works closely with you and is highly knowledgeable about your market will help you break down the most important factors necessary to sell your house at the
highest possible price
and establish the most stress-free plan for everyone involved.
Being comfortable with the process
Whether or not you're comfortable with the process of preparing and selling your house is perhaps the ultimate test of whether or not you're ready to sell. Just like any major undertaking, it's often one thing to contemplate or plot out your intentions on paper — quite another once actions start being taken.

As the initial stages of the selling process begin (such as having your house inspected, scheduling pre-sale maintenance tasks, etc.), pay attention to whether you feel over-protective about the house or increasingly confident in the selling process as it unfolds. Even if you are having trouble being fully confident at first, don't worry; a skilled and experienced realtor can settle your nerves as you set aside some time with them to discuss what to expect from your market and how they are fully capable of maximizing your property's performance.
The hard part is already done!
Sometimes, the most difficult part of a sale is coming to the firm decision to commit to it and all it entails. With certainty on your side, the entire process suddenly seems easier, and what once appeared intimidating about it instead becomes a bit of a thrill. In our twenty-plus years of selling some of the most charming and awe-inspiring North Texas properties, we've simply never found a house that was "unsellable."
As long as you're willing to learn new skills and adopt the right frame of mind, even a house in a difficult market can be sold in a way that positively affects your overall portfolio. If you're looking for the top realty agency in North Texas to maximize the selling price of your estate, contact the Jane Clark Real Estate office at
This email address is being protected from spambots. You need JavaScript enabled to view it.
or call (214) 802-4680. We'll help you keep a steady, confident hand on the reins throughout the entire process and empower you to boldly step forward into the next chapter of your life.