Buying a new home is a huge step. Whether you're buying your home for the first time or you're moving into a new home in Van Alstyne, there are several things you should expect from your new home purchase. At Jane Clark Real Estate, we aim to guide our clients through the home buying process and make it as seamless and stress-free as possible.
1. Make sure your finances are in order before you start seriously house hunting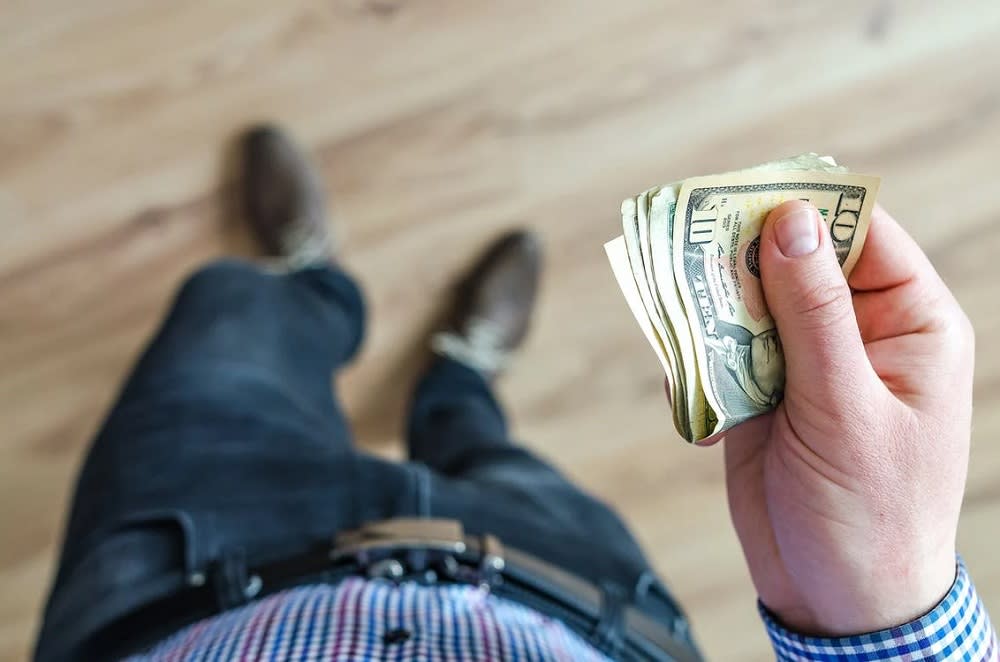 If you're ready to move into a new home for sale in Collin County, it's important that you take a close look at your finances before you get started. Often, the home-buying process goes fast once you put in an offer on a property. If your finances aren't in order, you may make mistakes about what you can afford that can interfere with your financial health for a long time in the future.
If You're Buying for the First Time
Are you a first-time homeowner? If so, there are several things you may need to take into consideration before you put in an offer on a Van Alstyne property.
What type of loan do you plan to use (and how much are you approved for)?
Before you start looking at properties, consider what
type of loan
you plan to take out. A traditional mortgage may require you to put at least 15-20% down on the property, while a government-insured loan may allow you to get a deal that requires a lower down payment. Before you start looking at homes, you may want to get pre-approved for your home loan so that you can determine how much you can afford to spend on your dream property.
How much of a down payment are you willing to put down?
The down payment you can put down on a home can make a huge difference in your mortgage rate and how much property you can afford. As you're determining how much you have set aside for the down payment on the property, however, make sure you consider your other financial needs. Are you prepared to pay closing costs? Have you prepared for the cost of moving? What about any repairs or upgrades that may need to be made to the property? Taking care of those problems up front can prepare you for greater overall financial success.
If You're Already a Homeowner
If you already own a home, you may be planning to sell your existing property and use those proceeds to finance a new one. However, there are several key financial questions you may need to ask before you move.
How much equity will you be rolling into the new home?
Your equity is the value you have already paid into your existing property: the funds you will acquire outright, rather than using them to pay off your loan.
How much is your property worth
? How much do you still have to pay off your loan? If you do not have much equity in your existing property, or worse if you are
upside down on the property
, you may not want to sell your current home yet.
Can you afford a bridge loan if your home does not sell immediately?
A bridge loan will allow you to take out a short-term mortgage on your existing property while you wait for your current property to sell. It may end up costing you a great deal more than anticipated in interest. Furthermore, you may have very high monthly payments until your existing property sells. If you need to wait for your current property to sell before you purchase a new home in Van Alstyne, you may need to make different arrangements.

Regardless of what type of loan you choose to take out, whether you're buying a property for the first time or moving into a new home as a current homeowner, you need to shop around for the best lenders. Mortgage rates can vary dramatically between one provider and the next. You want to make sure you get the best home for your needs.
2. Homes may sell faster than anticipated
The real estate market has been hot for months. Currently, the
real estate market in Van Alstyne
is highly competitive, with homes selling within just a few short weeks on the market. For buyers who are ready to move quickly, that makes keeping up with the current real estate market essential. In many cases, you may find it difficult to secure a property.

How can you handle houses that are selling quickly, especially with high costs? First, make sure that you're preapproved for a loan so that you can move fast when you do find a desirable property. Next, make sure you know what you're looking for in a new home. Know your must-have list and your dealbreaker list. Since you may need to make a decision quickly, you want to know that you're choosing the right property for your family. Finally, work closely with a real estate agent. A real estate agent can help you get in to see properties as they're listed and ensure that you make a decision that will actually fit your family's long-term needs, not a decision based on emotion.
3. Your home purchase involves signing a contract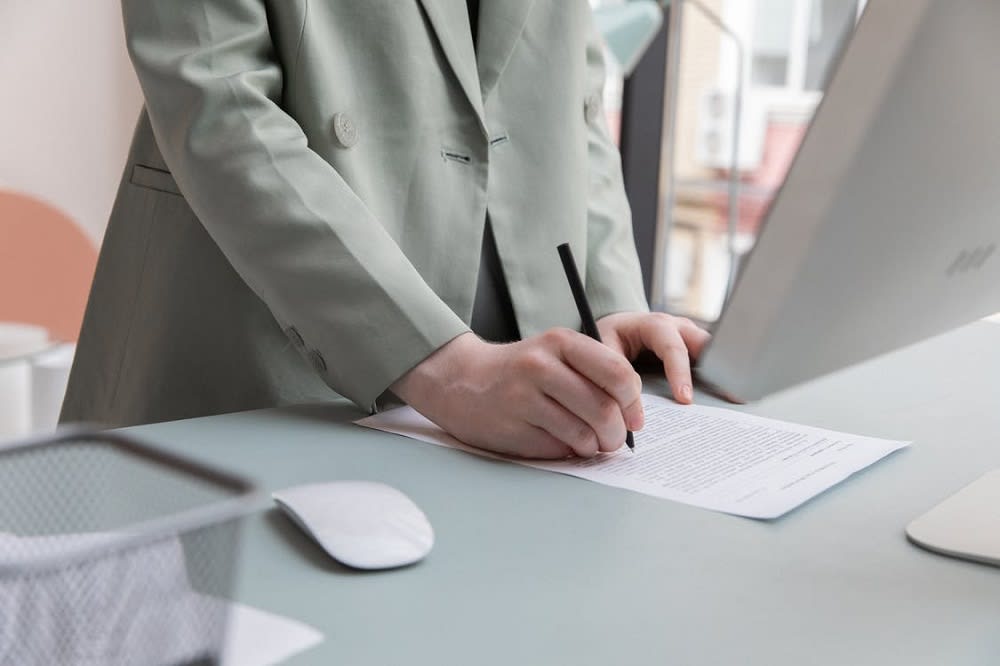 There are a lot of terms that go into a real estate purchase contract. Your contract may include things like:
The purchase price of the home

When you can expect to move into the home

Who pays closing costs

Any details the buyers need to take care of

When the buyers have to be out of the property
Keep in mind that the terms of the contract are negotiable prior to signing. You can include things that matter to you or your family in the offer letter, and home sellers will often negotiate on critical issues. Talk to your real estate agent about what is realistic to expect, including what areas a seller will likely not negotiate on. Be prepared to go back to negotiations or even to walk away from a property if the terms of the contract, from the selling price to the move-in date, do not fit your needs. An experienced real estate agent can help you
negotiate your contract
as well as ensure that you fully understand all the terms of that contract before you sign.
4. It's easy to get caught up in emotion during the home-buying process
Real estate websites are full of advice about buying a home. "Think about what you really want out of this property." "Plan for your future needs, not just your immediate ones." While it's critical to take all of those details into account when purchasing a home, it's also critical to realize that you may get overly emotionally invested in the process. It's hard to walk away from a property when you've taken the time to imagine yourself, your spouse, and/or your kids in that property.

Emotion, however, can lead you to make decisions that might not be in your long-term best interests. If you get carried away by emotion, you may end up buying more house than you can afford. You might end up negotiating on details that you really don't want to give on, or even moving into a house that doesn't really fit your family's long-term needs.

A real estate agent can help you take some of the emotion out of the equation and keep you focused on the practicalities of the home-buying process. Thanks to the real estate agent's support, you may find yourself in a better position to make rational decisions about your property needs.
5. Your mortgage (and down payment) are not the only expenses in the home buying process
Many buyers don't think through the full range of expenses that can end up involved in the home buying process. Not only do you need to consider the cost of your down payment, but you may also need to think through the other expenses that can go along with a home purchase.


Your initial insurance payment. Your mortgage company may require you to get your insurance handled before you can purchase the property.



Moving expenses. Moving into a new property can cost more than anticipated, especially if you plan to hire movers.



Closing costs.



The cost of any renovations you may want to make to the property, especially if you want to make them before you move in. It's important to budget for those costs ahead of time so that you have some funds set aside.



Property taxes.
Also, if you're moving into your own home for the first time, carefully consider the costs that often go along with homeownership. Are you prepared for the cost of yard upkeep? Maintaining your home? Needed repairs in case something breaks? There are a lot of little expenses that can add up fast when you own your own home, and it's important to make sure that you're prepared for those costs from the beginning.
Are You Ready to Purchase a Property in Van Alstyne?
If you're looking for a house for sale in Van Alstyne,
Jane Clark Real Estate
can help find the ideal property for your needs. Contact us today to learn more about how we can help you identify a property that fits your plans for the future.