Does a swimming pool top your list of must-haves for a new home? Plano, Texas is known for its hot summers, and a pool is a great way to cool off after a long day at work or running the kids to their summer camps.

However, a pool in your backyard is a big responsibility as well as a wonderful asset. When you're looking at homes for sale in Plano, TX with pools, there are some things to know and consider. This guide outlines some essential things to know when looking for a Plano home with a swimming pool.
1. Do You Want an Above-Ground Pool or an In-Ground Pool?
If you're looking at houses for sale in Plano, Texas that already have a swimming pool, you aren't concerned with the cost of installing the pool. It's already there. However, there is a very clear aesthetic difference between above-ground and in-ground pools. For example, the cost of installing an above-ground pool ranges between
$4K and $7K
while you can expect to pay between $30K and $70K for an in-ground pool.
Most people will prefer a home with an in-ground pool. An in-ground pool also increases the value more than an above-ground pool does, which means you can expect to make a higher offer for a home with an in-ground pool.
You might want to view properties with both types of pools, or you may prefer to look at homes with only above-ground or in-ground pools. Making the decision about your preference helps you focus on the property you want and aids your real estate agent to direct you toward properties that meet your expectations.
2. Size of the Pool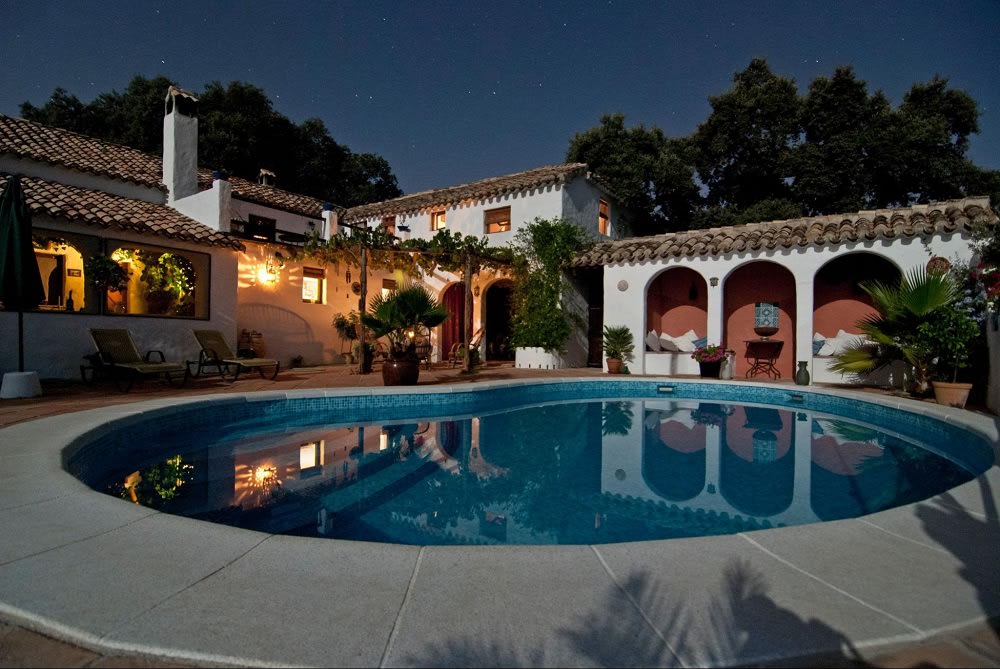 There are homes available in the Plano area with compact yards and small pools that take up much of the available outdoor living area, and there are also houses with spacious yards and equally spacious pools and accompanying deck. You need to ask yourself questions, such as:


How much yard space are you willing to give up for a pool?
How often do you intend to entertain in your outdoor space?
How much of your outdoor entertaining do you intend to center around the pool?
How much work and expense are you willing to put into a pool?
The size of a pool can create a nice addition to an outdoor space or take up the bulk of it. If you want a large pool and large outdoor entertainment space, it makes it easier to find the right home when you let your real estate agent know in advance, so they can locate the right houses for sale in Plano, TX with swimming pools in the size you want.
3. Safety Features of the Pool
If you have young children in your family, you want a pool in your yard to come with every available safety feature to keep them safe. You also should think about neighborhood children that your kids invite over for a dip and the young ones who enter your pool without your knowledge when you aren't at home.
Here are some
common safety features
:
Pool alarm that sends an alert to your phone when it's activated by someone entering the pool area
If you have a diving board, consider keeping a backboard and head immobilizer in your outdoor area in case of an accident
Keep a lifesaver handy in case you need to toss it in the pool for someone who can't swim
Pool nets cover the pool to keep anyone from entering and are easily removed when you want to swim
Wrist alarms for your children and young guests. These alarms work in tandem with a base that sounds an alarm if the wrist alarm becomes submerged in water
Non-slip surfaces to avoid accidental falls into the pool
Proper lighting if you intend to use the pool in the evening
Pool fences
Fence laws in Texas and Plano for pools are strict and necessary. In Texas, a pool or a yard with a pool must have a fence that's a
minimum of 48 inches
in height. It needs to enclose the yard or the pool completely, on all four sides. There can't be a gap at the bottom of the fence, and if it has slats, the slats can't be wide enough to allow a four-inch ball through them.
The gates of the fence must be self-closing and self-latching, and they must meet the same requirements as the rest of the fence. Also, in Texas, a pool fence can't be made of chain links fencing material because it's easily climbed.
When you're shopping for a home with a pool, it should already have the appropriate fencing in place, but you need to consider its condition. Some of the other safety features are ones that might come with the home while others need to be purchased after you move in.
4. Increase in Your Homeowner's Insurance Premiums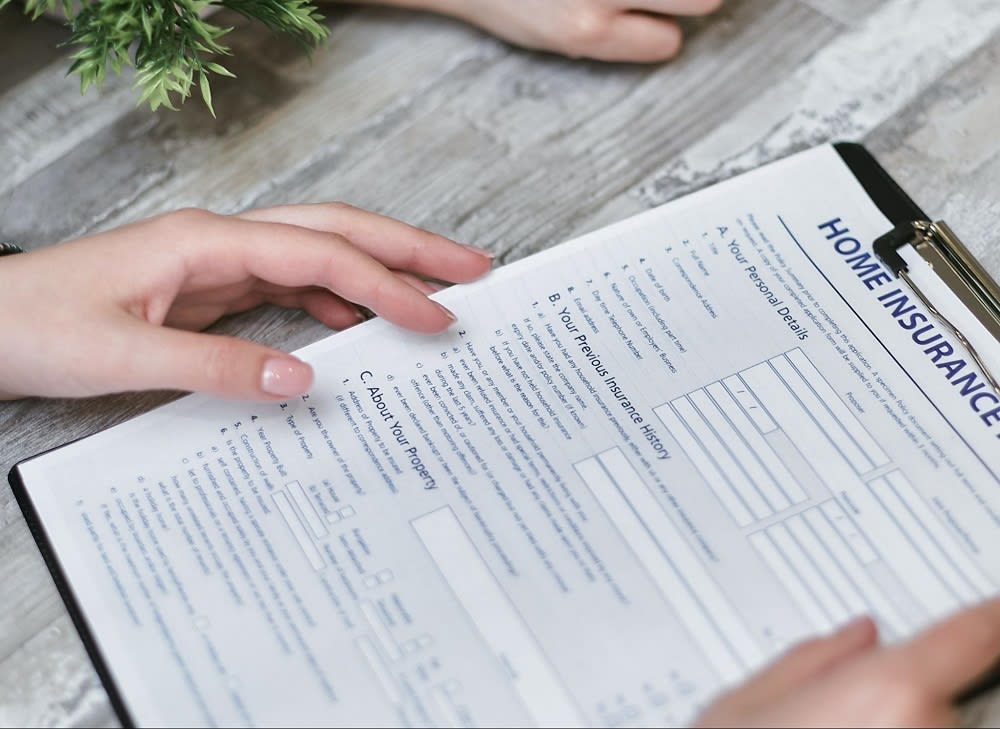 Pools are a wonderful way to relax, cool off, and have fun in the heat of a Texas summer. However, they also come with a level of risk, and accidents can happen.

If the worst-case scenario happens, you rely on your homeowner's insurance to pay any medical or liability claims. Insurance companies know this, and the chance of paying a claim is higher for a home with a pool. They adjust the cost of your premiums accordingly. You'll need to make sure that the insurance company knows that there's a pool at the home and any safety measures in place to ensure that you get an accurate quote.

It's always a good idea to ensure that you have enough liability coverage to handle the costs of any accident that occurs in or at your pool. This alone can raise your yearly insurance premium.
5. Age and Condition of the Pool
Pool installation is a significant investment. Pools will easily last for decades as long as they receive care and proper maintenance. However, they won't last forever. You don't want to move into your beautiful Plano home with a swimming pool and need to replace the pool in a year or two. The lifespan of a concrete pool is
between 25 and 40 years
depending on its care and maintenance.
As you view properties with your Plano real estate agent, you need to take careful stock of the pool's general condition. Before you make an offer on a home, you need to find out the pool's age and the maintenance schedule followed by all of the past and current homeowners.
You and your agent can conduct a visual inspection of the pool during the walk-through, but you need to do your due diligence to understand the pool's overall condition and age. You might let your agent know that you only want to look at properties with newer pools, or you can use an older pool as a negotiating tool to get the seller to accept a lower bid.
6. Expense and Time Commitment of Pool Maintenance and Repairs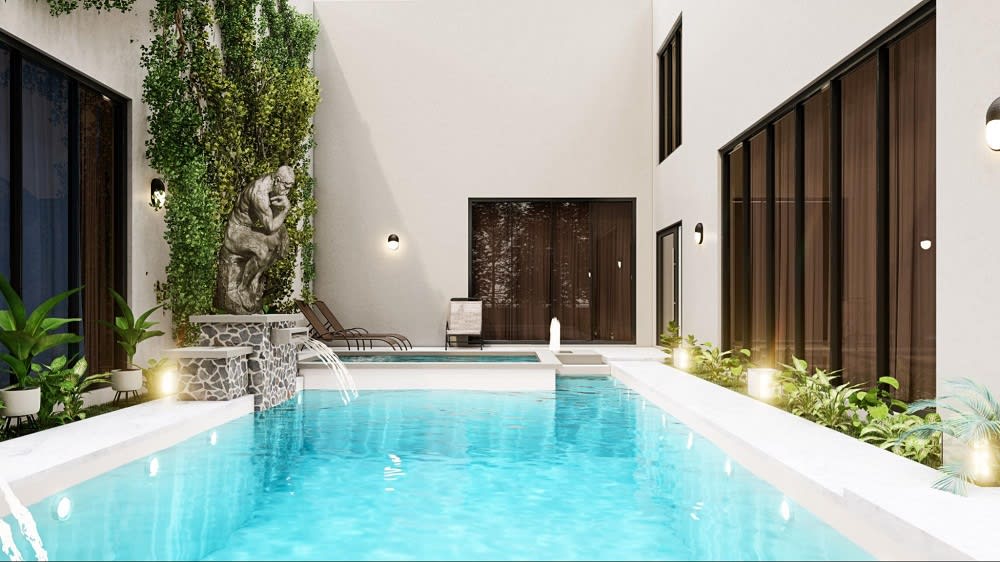 Yes, you can expect your concrete pool to last a few decades, but that's only if you have the pool resurfaced every 10 years or so, and these maintenance costs can be high. There are also other maintenance duties that need to be done daily, weekly, and yearly. Some of the most common maintenance requirements for a pool include:


Empty the strainer baskets
Skim the pool for leaves and other debris
Vacuum the pool
Ensure that the filter runs on its assigned schedule
Check the chemical levels in the pool and the appropriate amount of chemicals as needed
Check the water levels and add water when it's necessary
Open the pool in the spring
Close the pool in the fall
While you might consider keeping your pool open year-round with the long pool season in Texas, you'll also need to take care of daily and weekly maintenance of the pool throughout the winter months. You can hire a pool service to take care of daily, weekly, and monthly maintenance to save yourself the hassle, but you'll need to factor that cost into your expenses.


After carefully considering whether you want a home with a pool or not, you need to find the right real estate agent to help you find it. The housing market is always flourishing in Plano, and you want to work with a realtor with the connections and network to find you the right home.
At Jane Clark Realty,
our elite team
understands the market in Plano and can help you find the hidden gem that's a perfect fit for your family. Whether you're looking for a single-family home or a luxury apartment in Plano, TX, we are ready to assist you in your search.
Reach out
to us today!