Great Coffee Shops of McKinney, Texas
Coffee Lovers Delight!
There is nothing better than starting your morning, afternoon, or evening dinner with a delicious sip of a good coffee. From those hot summer days to cooler rainy days, you are sure to find a coffee that soothes you on the inside. Boost your day and fill up your energy with a great cup! Coffee is one of the most popular beverages globally, and some argue that it is one of the most widely digested liquids in the world, along with water! Coffee's success as a beverage undoubtedly depends on the caffeine it harbors and its sensory pleasure. Coffee enthusiasts drink the captivating drink to associate the energizing rise of caffeine with the richness and aroma of the beverage delivering it.
Those living in Mckinney, Texas, are coffee lovers! In fact, you are sure to find a cafe along many of the streets you walk along. Below we have listed the best top 10 coffee shops worth a visit for both residents and visitors to the area.
1. PJ's Coffee of New Orleans
Location: 6091 W University Dr, McKinney
Committed to doing business in excellent ways for our planet and each other, PJ's Coffee exemplifies the good for both. The companies Direct Trade partnerships allow them to purchase coffee directly from farmers, allowing them to influence the quality of the coffee we receive and the prices that farmers can receive. A hot cup of PJ's Coffee is more than an easy brew, and it is a satisfying enjoyment itself. PJ's Coffee has roasted a small batch, 100% specialty arabica espresso within the coronary heart of New Orleans since 1978. From the shop's portfolio of direct exchange coffees to New Orleans stimulated flavors that can be famous favorites like Southern Pecan and King Cake, Roastmaster Felton Jones has meticulously crafted a portfolio of espresso blocks world-well-known French Quarter.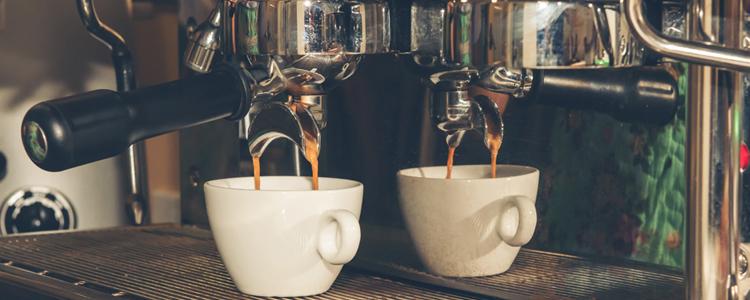 2. Dutch Bros Coffee
Location: 1401 N Custer Rd, McKinney
The famous drive-through Coffee shop began as a pushcart walk-up in 1992 by two brothers. With the help of family and friends, the Dutch Bros Coffee quickly caught on from locals all over, and the brothers were able to open up their first Franchise. Today the brothers have multiple shops and several Barista staff members! Not only does Dutch Bros Coffee have one of the best cups of Americano, but they also have an extensive list of cold brews many residents flock to get a cup of!
3. Honi's Coffee Shop
Location: 6101 Stacy Rd, McKinney
Honi's Coffee Shop opened inside Brooke Haven Church in the summer of 2018. Coffee and culture is a non-profit organization that uses a holistic approach and social business to enhance the lives of disadvantaged children. Their popular blend is called Valle De Angeles Blend - Copán. Honi's coffee is grown in Montana Eracupa, Copan, Honduras, at a height of 1,500 meters. They import directly from this farm and roast their specialty blend of coffee locally in Dallas to ensure a fresh and smooth taste. They are proud to say that their coffee is Rainforest Alliance Certified.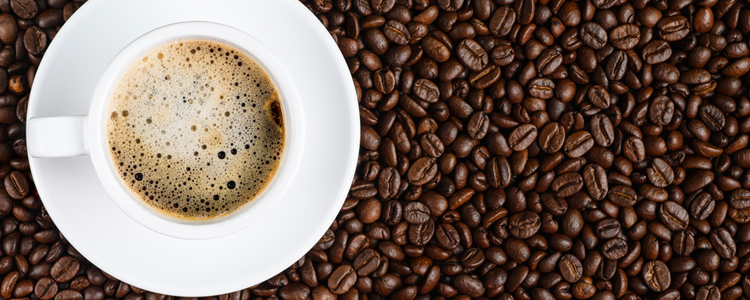 4. Peet's Coffee & Tea
Location: 1707 W University Dr. Mckinney, TX
Stroll over to Peet's Coffee and Tea for your daily dose of coffee and tea, a joint adored by McKinney residents! A healthy lifestyle starts with the food you eat, and Peet's Coffee and Tea create just that. At Peet's, there's no need to bust your budget with affordable prices on everything on top of their coffee and tea! They offer 10+ coffee blends with the highest quality from farms worldwide, freshly roasted by hand to bring out every aroma so that you can taste the craft in every cup.
5. Duino Coffee Shop
Location: 7650 Stacy Rd Ste. 200, McKinney, TX
Duino Coffee is a must-go-to spot! Duino is a trendy small seaside town situated on Italy's Adriatic coast cliffs, home to several ethnic and cultural identities. . These attributes are the inspiration for Duino's coffee shop. They love to celebrate their community, diversity, and culture! Strangers become friends, and the community shows its vibe. Their extensive list of delicious coffees, lattes, frappuccinos, and much more make it a draw to many from all over.
6. Wattage Coffee Company
Location: 129 S Tennessee St.McKinney, TX
Wattage Coffee Company is one of the newest and hottest coffee shops in beautiful Historic Downtown McKinney. Family-owned and community-operated residents sure love to spend their mornings sipping away at Wattage! The company is proud to brew and serve coffee using Texas-based roasted coffee beans. If you don't have the time in the mornings to pop in, they also have a user-friendly online store to purchase their coffee and deliver it to your own so you can brew your very own cup!
7. Scooters Coffee
Location: 2741 Virginia Parkway #100 Suite 100, McKinney, TX
Any local will tell you Scooters has the best coffee! The very ?rst Scooter's Coffee location was known as "Scooter's Java Express." It got named after "Scooter's" after reviewing a list of options, including "Scooter." The name fits well with its mission to keep customers happy by quickly helping them "scoot in and scoot out." Each of their drinks is offered hot, cold, or blended! They offer both dine-in and drive-through experiences.

8. TexaKona Coffee Co.
Location: 3103 N McDonald St #100, McKinney, TX
TexaKona is a combination of the words Texas and Kona. We all know what Texas is, but if you're unfamiliar with the term Kona, Kona is a district on the big island of Hawaii. The company is partnered with Kona farms to bring fresh-grown Kona beans from the island to our roasting facility in McKinney. They then roast the beans, blend them with beans from other countries and then package them so you can get fresh and local coffee in your cup! What sets TexaKona aside from other coffee shops in Mckinney is specializing in Kona blends, roasting fresh in Texas and roasting consistently to your desires.
9. SweetWaters Coffee & Tea
Location: 4701 S Custer Rd Ste 500, McKinney, TX
The owners inspired the beautiful coffee shop of SweetWaters Coffee & Tea to bring a coffeehouse that celebrates classic café fare alongside globally influenced coffees and teas in an environment that is both classic and friendly. The coffee shop is primarily known for its top favorite drinks, Wei because it's bold yet sweet—just like all my fellow Year of the Dragons, and Lisa because it reminds the owners of its namesake, the Napali coast of Hawaii.
10. Mckinney Coffee Company
Location: 1910 N Stonebridge Dr, McKinney, TX
Mckinney Coffee Company sources all their products locally and makes sure all their items on the menu are fresh each and every day! The coffee shop offers regular coffee drinks, specialty coffee drinks, and kicked-up coffees for all the caffeine lovers needing an extra boost. Whatever your coffee flavor is, Mckinney Coffee Company is sure to please.
More about Mckinney Texas
When you are the top producing realtor for Keller Williams McKinney, you learn a lot about the amenities McKinney has to offer. There is nothing like a great coffee or Latte to get your day started the right way. Wheher it is early in the morning when you are out and about with prospective home buyers, or early Evening when you are visiting with prospective Sellers, a great cup of just seems to make the day go better. How about You? Are you looking to make Mckinney Texas or any where else in Collin County your new home? Would you like to know more about our wonderful real estate market? Why not take advantage of Jane's 22+ years of experience in the Collin County Real Estate Market?